Has Patent #1153489 dated Sept. 14, 1915. Serial #43460.

This instrument has some innovations for the time such as the forked Eb and G# trill,
which I hardly ever use. I never use the forked Eb and have deactivated it, but it can be reactivated.
I especially like the opposing B and Bb on the bell which may be the reason why these
notes operate and sound so easily. However, it doesn't have the forked high F, and no high F#.

The silver plate gives the instrument a full sound which some people, including myself, prefer.

I have renovated the instrument to playable condition with some improvements over new.
The action is very fast for the two octave C scale.
I have polished the silver plate which is approximately 90% intact.

The case is not original and the velvet is a little worn.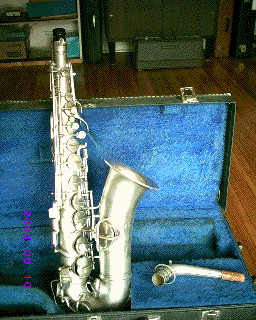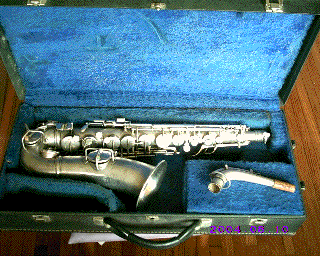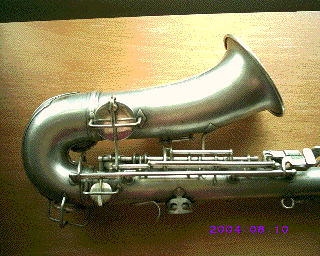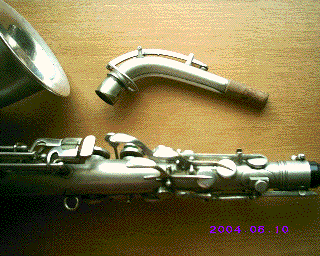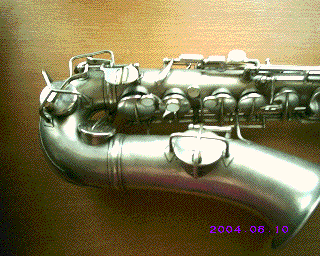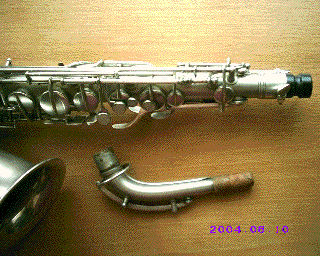 Included: Instrument S/N 43460, neck, end plug, neckstrap, and case.

You can audition this one for 30 days and return it for a full refund minus the shipping and handling charge

Price: .